Every year we look forward to seeing the new, exciting technology hitting many markets at CES in Las Vegas. Last year, we were able to walk the show floor and stand next to amazing advancements in lidar integrations in the automotive industry like Hyundi Motor Group's air taxi and the front sensing 3D-lidar headlamp from Pioneer's Smart Sensing Innovations.
Although we couldn't see these systems in person, we learned a lot about how mobility changed this year through presentations from major manufacturers. With less of a need to travel due to restrictions and work-at-home trend, consumer buying habits are shifting – personal vehicles can be based on individual preference vs. necessity. There are three core principles of transportation that we can expect to see influence the choice of personal vehicles:
Safety
Convenience
Sustainability
Two Key Technologies Meeting These Demands: EV's and AV's
CES has often hosted the unveiling of new advancements in greener vehicles – from the Chevy Bolt EV which launched in 2016 to the hydrogen fuel cell-based Hyperion XP-1 last year.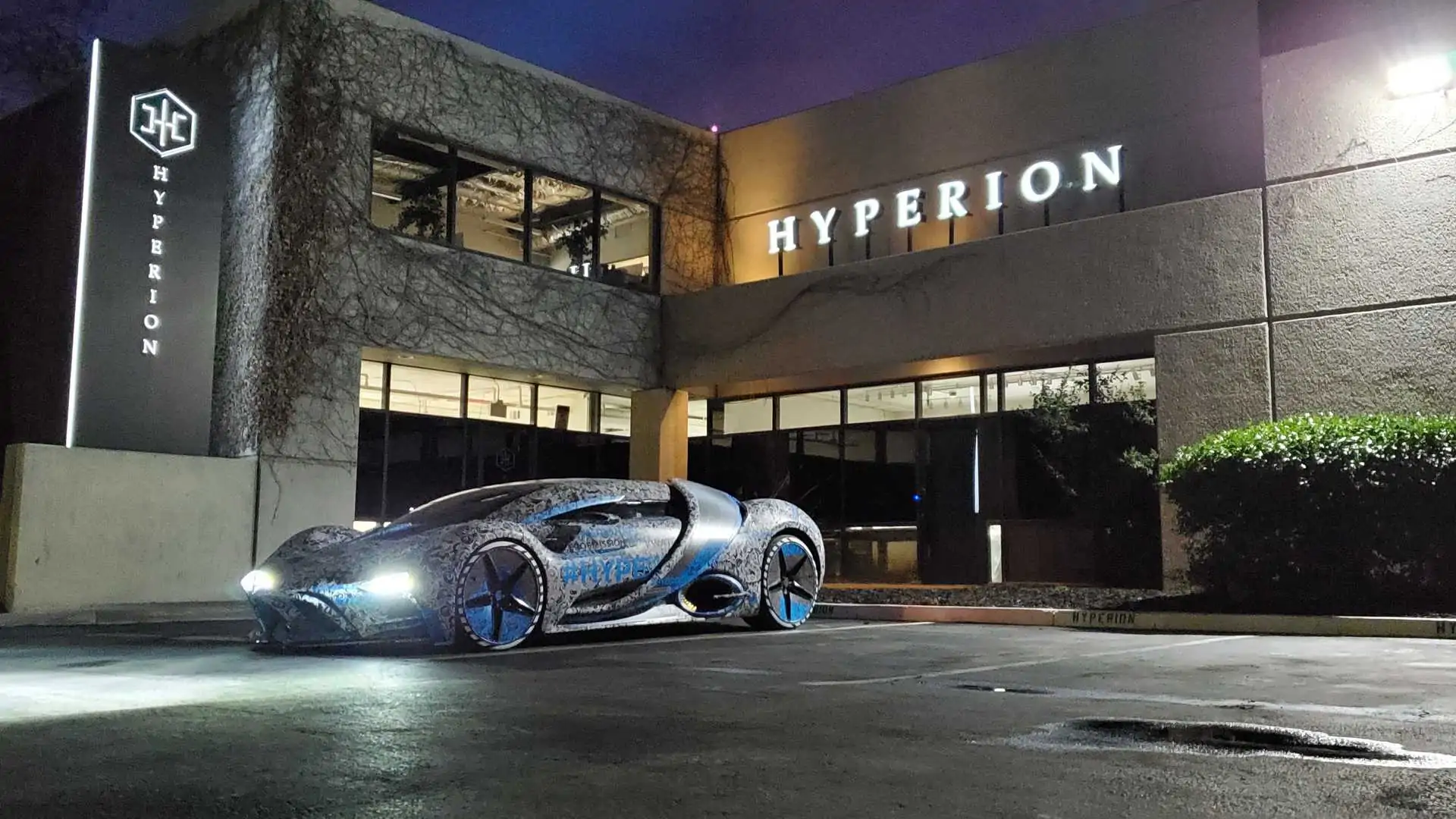 Hyperion XP-1's appearance in Las Vegas earlier this month.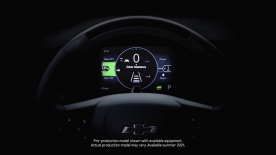 This Bolt EUV steering wheel image demonstrates part of the lighting sequence during start-up while the vehicle is parked.
In a keynote presentation, General Motors presented their strides in reaching sustainable mobility and how their Vehicle Intelligence Program (VIP) brings electric vehicles (EVs) and other features all together. This program is available as an app for consumers to allow them to
manage and monitor their car health such as maintenance needed or battery life for battery electric vehicles (BEVs)
push software updates
act as a remote control for the vehicle
To enhance safety and push convenience further, they also reviewed their Super Cruise technology currently in the Cadillac CT6, "the industry's first truly hands-free driving assistant system" this technology is equipped with driver attention sensors to notify the driver of what they should pay attention to and when. They expect the demand around autonomous vehicle (AV) technology to grow as 85% of those who have tested Super Cruise stated they will not buy another vehicle without it.
This technology will help support the customer base as GM pushes towards the EV and AV future with a budget of $27B through 2025 dedicated to R&D. They also have set a goal of 30 fully-electric vehicle models and 22 different GM vehicle models with Super Cruise by 2023 (including an electric utility vehicle, the 2022 Chevy Bolt EUV set to launch this summer).
This type of technology isn't just for personal vehicles. Manufacturers are talking about many other applications too. A few examples from this year's show include:
As a source for VCSELs in autonomous sensing applications, the Leonardo team is excited to watch how this technology continues to expand in both automotive and other new applications this year. To learn more about the use of VCSELs in these applications, download our white paper or contact us today!