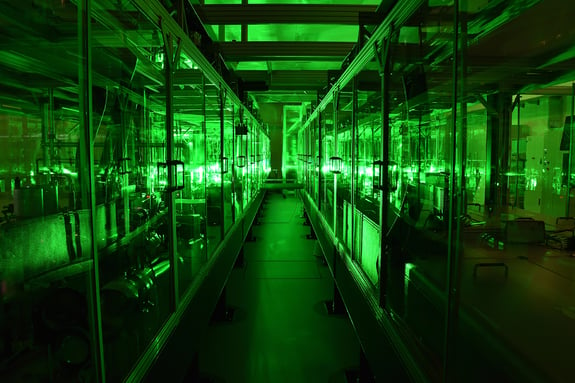 Scientific
Laser physics offers the promise of answers to the big questions, and Leonardo Electronics US is proud to partner with the institutions and scientists behind this research, providing prototype development and low rate custom laser diode production, system testing, and qualification.
*Photo Credit: Institute of Physics of the Academy of Sciences and ELI Beamlines



HAPLS at ELI Beamlines
In collaboration with ELI Beamlines and Lawrence Livermore National Laboratory, Leonardo Electronics US was pivotal in developing the high-repetition-rate advanced petawatt laser system (HAPLS) now operating as L3 at ELI Beamlines in the Czech Republic. Leonardo developed and manufactured the four 800 kW diode pump modules that power the main amplifier in this laser. L3 is helping to advance a variety of research topics. Among those is laser wakefield acceleration to create a variety of high energy particle beams, laser matter interaction for basic research, and even exploring novel techniques to exploit fusion energy.
Recent News & Updates:
A recent deal was reached to increase the performance and capabilities of L3 - HAPLS
Whitepaper: Status and Perspectives of High-Power Pump Diodes for Inertial Fusion Energy Lasers
UKRI
Leonardo Electronics US has partnered with UK Research and Innovation (UKRI) to further discoveries and research in laser physics. Our most recent project was to design and build a laser diode system for use in a high-energy laser amplifier system as part of the new Extreme Photonics and Applications Centre (EPAC) run by the Science and Technology Facilities Council's Central Laser Facility (CLF). Based at STFC's Rutherford Appleton Laboratory in Oxfordshire, UK, the system consists of two optical modules that deliver up to 35 J each at 10 Hz at a peak power of 29 kW. We are proud to partner with universities and laboratories worldwide to create advancements in emerging applications.
Lasers for Turn-key Systems
We can also manufacture custom sub-assemblies, assemblies, and full turn-key systems. These products typically incorporate custom water or air-cooled heatsinks, mechanical enclosures, and custom electronic hardware and software.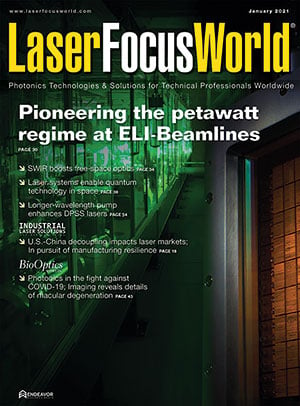 Check out our feature in Laser Focus World: Pioneering the petawatt regime at ELI-Beamlines
Certifications
CDRH, FDA, CE, UL certification
Compliant to IEC 60601, IEC 62304, ISO 14001, and ISO 13485 standards
Subscribe to Our Blog
Get the latest news and announcements from Leonardo Electronics US right to your inbox.