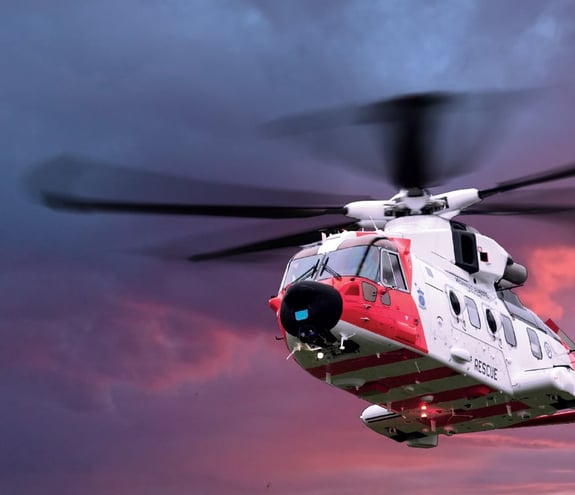 About Us
Leonardo Electronics US Inc. is a subsidiary of Leonardo. We enable next-generation technologies in defense, security, medical, and industrial segments. Our US-based research and development and service provide product development, program support, and vertically integrated production of laser and electronic components and systems headquartered in McLean, VA, with locations in Tucson, AZ, and Huntsville, AL.

Our expertise in a broad range of engineering disciplines supports system integrators from design through high-volume production to meet performance, design, environmental, and cost demands.
Huntsville, AL
Our Huntsville facility is critical to supporting leading airborne platforms like the Apache and F35, brings customers convenient U.S.-based repairs and service. It's also the location for many of our engineering team and is where we conduct research, development, testing, and manufacturing for some of our most advanced products. By partnering with local universities to attract and develop great engineering talent, Huntsville is a key part of mission-critical programs. Learn more.
Tucson, AZ
Tucson is home to our Laser Solutions division. From fabrication to diode packaging and laser components, our Tucson team has some of the top laser talent in the industry.
Laser Diodes
Laser diodes are available in multiple product platforms across a range of peak wavelength offerings from 760 nm to 1700 nm and peak powers up to several kilowatts to provide a robust and rapid customizable solution for your application. Discover our products.
Sensors
Customized solutions designed for US platforms, including radar, targeting systems, illumination and lighting, search and surveillance. Leveraging a distinctive strength in airborne mission-critical systems for situational awareness, self-protection, and surveillance, Leonardo is a proud partner of choice on programs like the Joint Strike Fighter (JSF), US Army Apache AGP and laser program, and DHS Customs and C-550 program. Explore our sensor solutions.
From one engineer to another
Supporting Critical US Programs
Leonardo Electronics US offers solutions to accommodate the toughest challenges and environments to support defense and commercial applications. We provide optimized size, weight, and performance (SWaP) laser solutions, which has allowed Leonardo Electronics US to become the dominant supplier of pump diode solutions for advanced targeting systems worldwide and a leading supplier of multi-wavelength direct diode solutions for aesthetic laser treatments in the US. In addition, we are the laser system supplier to Apache, F35, and other DoD programs. With our comprehensive product solutions in radar, infrared systems, electronic warfare, avionics, services, and integrated solutions, Leonardo covers every possible operating scenario: air, land, sea, and space to provide superior protection of critical assets. We invest in technologies that can benefit both military and civilian markets, developing dual-use and multifunctional systems for a variety of applications. Our vertically integrated model provides you with US sales and support.