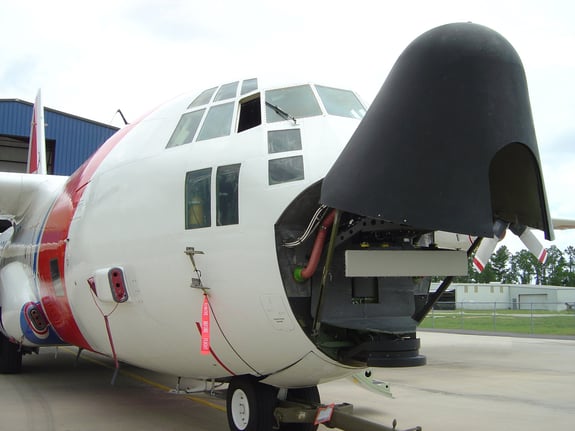 Radar
Airborne Radar
Those operating critical domestic and international missions need to know when and where a threat may arise. Leonardo Electronics US Inc. offers an extensive line of radar to match the operational needs of military, government, and civilian in all domains - overland, maritime, and airborne. By choosing Leonardo, aircraft OEMs, modifiers, and mission system integrators can offer their customers a full range of flexible and reliable radar solutions. Our product portfolio features active electronically scanned array (AESA) and mechanically-scanned radars.
The Seaspray Active Electronically Scanned Antenna (AESA) multi-mode surveillance radars deliver a 360-degree field of regard covering air-to-surface and air-to-air environments.
PicoSAR offers true all-weather ground mapping and surveillance capabilities through its high-resolution Synthetic Aperture Radar (SAR) imaging and Ground Moving Target Indication (GMTI) modes.
State-of-the-art, Compact, X-band radar for all-weather sea, ground and air surveillance. Gabbiano TS Ultra-Light surveillance radar provides long and short range surveillance capabilities for both civilian and military forces.
Osprey Active Electronically Scanned Antenna (AESA) multi-domain surveillance radars offer overland, maritime, and air search and track, with very high-resolution imaging for air-to-air and air-to-surface surveillance and is ideally suited to mixed-environment operations. The product has been integrated with a recently-cleared system in the US Navy Fire Scout program.
The GRIFO Radar family, a fourth-generation X-band coherent pulse-Doppler multimode-multirole fire-control radar, provides advanced performance to new and upgraded aircraft.
Subscribe to Our Blog
Get the latest news and announcements from Leonardo Electronics US right to your inbox.