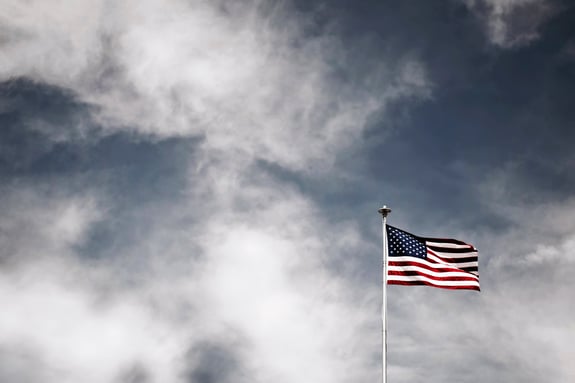 Leadership Team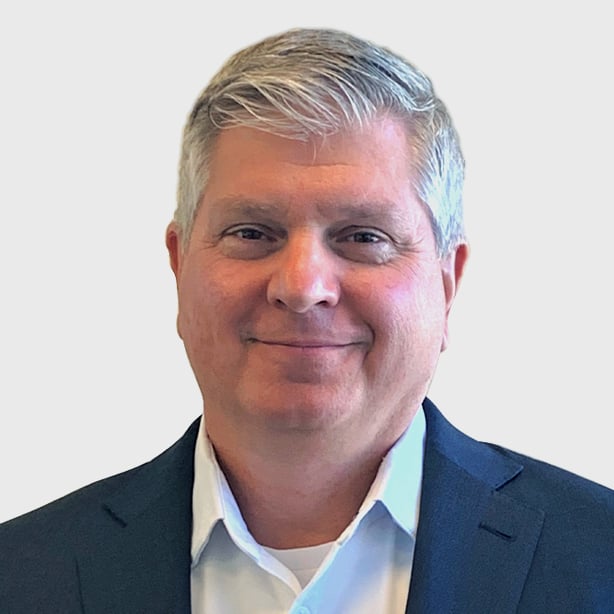 President and CEO
Matt Keegan
Matt Keegan serves as President & CEO of Leonardo Electronics US Inc. In his role, he is responsible for all aspects of the business. Mr. Keegan joined the company in 2006 and, over this time, has held several positions, including Chief Strategy Officer, Information Officer, Chief of Staff, and Head of Product Innovation and Mission Assurance. While functioning in these roles, he has been awarded two patents, with a third pending for defense-related products across Laser, Electronic Warfare, and Unmanned Vehicle technologies. He also serves as a long-standing Officer/Director on the Leonardo Electronics US, Inc. Board of Directors. Matt has worked with Oracle Corporation, EDS, Ernst & Young, and KPMG, where he led major capture efforts, business development organizations, and service organizations for product implementation services and hosting.
Mr. Keegan holds a Bachelor of Arts degree from Syracuse University. He is a distinguished graduate of the National Defense University (NDU) Industrial College of the Armed Forces (ICAF), where he was one of only 10 civilians selected as an Industry Fellow. He graduated with a Master of Science (MS) in National Resource Strategy. He was a Visiting Fellow at NDU's Center for Technology and National Security Policy (CTNSP). Matt has completed Executive Study work at Harvard Business School, Columbia Business School, the Imperial College Business School (London), and the University of Pennsylvania (Wharton).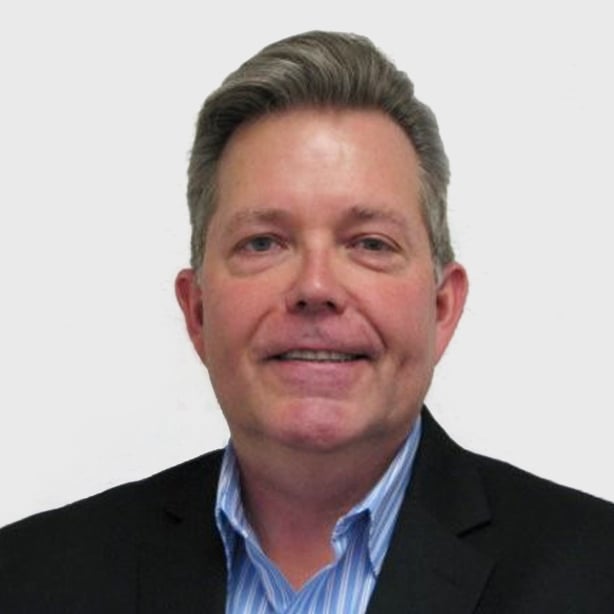 Chief Technology Officer
Ron Godlewski
Ron Godlewski was appointed Chief Technology Officer of Leonardo Electronics US Inc. in July 2022.
Ron has played an integral role in program management, engineering, and business development at Leonardo Electronics US Inc since joining the team in 2017. Most recently, Ron served as Senior Vice President, Business Development. His responsibilities covered technologies and products such as targeting systems and sensors, radar, electronic warfare, avionics, lasers and directed energy serving all military branches, DOD organizations, and the prime contractor community.
Before joining Leonardo Electronics US Inc., Ron led the sales and marketing activities at Beretta Defense Technologies (BDT), providing products and services to international law enforcement and military organizations through more than 200 agents and distributors worldwide.
Ron graduated from Villanova University with a Bachelor of Electrical Engineering degree and the University of Phoenix with an MBA in Global Business Management. His capstone studies focused on the international expansion of US-based business and included market analysis, internal change management, product tailoring, teaming and joint ventures, financial analysis, and risk management.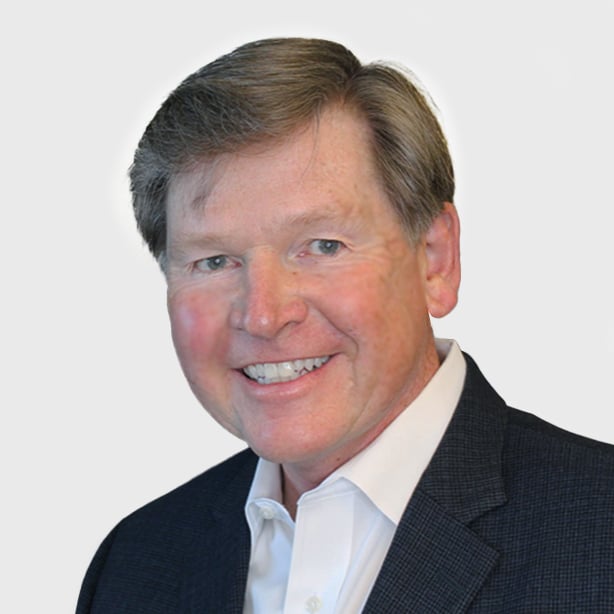 Chief Financial Officer and Board Treasurer
Kevin J. Purcell
Kevin J. Purcell serves as Chief Financial Officer and Board Treasurer at Leonardo Electronics U.S. Inc. He is responsible for executing the company's financial strategy, growth, and investment plans and identifying and managing mergers and acquisitions. Kevin translates financial strategy into tactical plans, reporting requirements, processes, and procedures; directs the preparation of current financial reports and summaries, financial forecasts, and financial budgets/Five Year Business Plans.
Kevin has been a senior financial executive for over 35 years, with responsibilities including financial and contract management of domestic and international operations in public and private companies, most of which conducted business with the U.S. Government. He also spent several years in the Government Contractor Advisory Services group at KPMG, where he was responsible for developing and managing the practice in the Northeast.
Kevin received his B.B.A. in financial accounting from Iona University and his M.B.A. from Pepperdine University. He is a Certified Public Accountant and a Certified Management Accountant.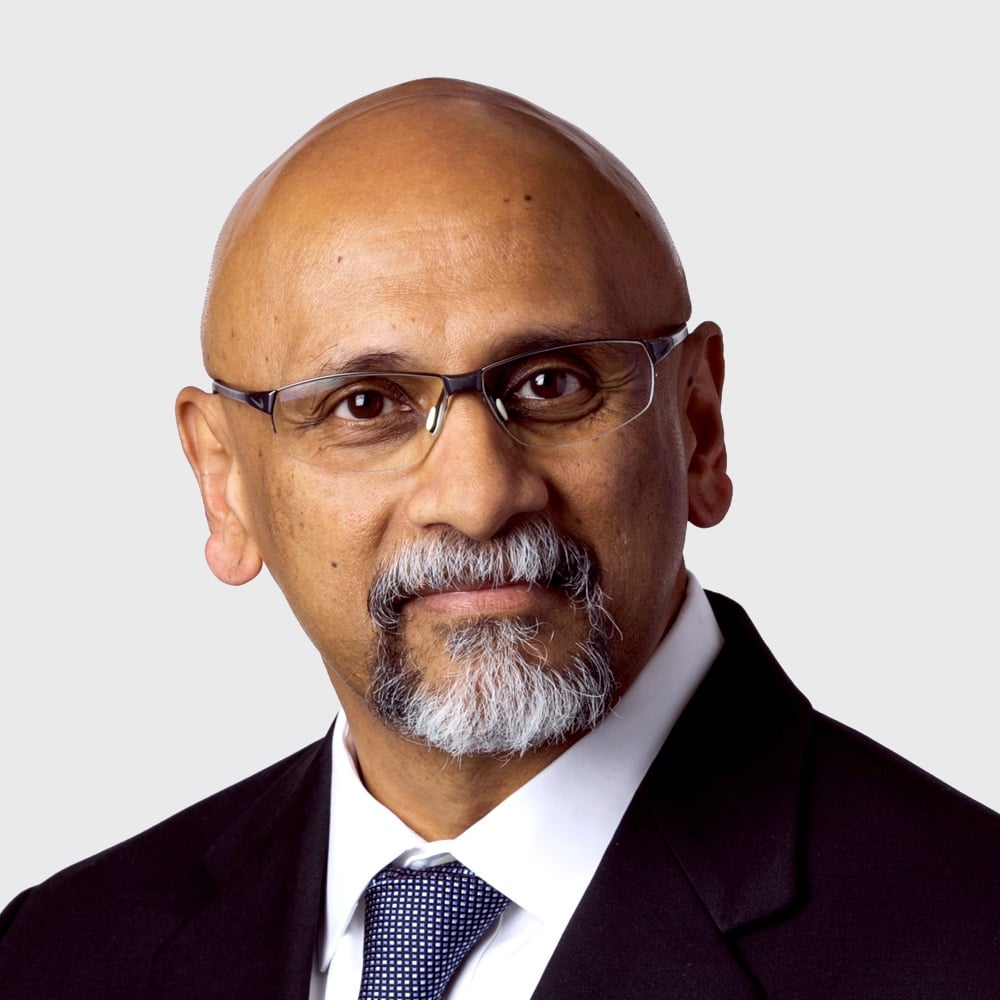 Senior Vice, President Laser Solutions
Prabhu Thiagarajan
Prabhu Thiagarajan currently serves as the Sr. Vice President of Leonardo Electronics US Inc. In this role, Prabhu is responsible for managing the performance and strategic growth of the Laser Solutions Line of Business.
Prabhu joined Lasertel Inc., Tucson, Arizona (acquired by Leonardo in 2010) in 2005 as Vice President of Engineering. He was tasked with advancing laser diode technology and developing products for the defense, medical, industrial, and scientific markets. This business now holds a leadership position in its target market segment of laser diode products. Before joining Lasertel, he held the position of Director of Technology at nLight Corporation (Vancouver, WA), Engineering Design Manager at ADC Telecommunications (Vadnais Heights, MN), and Director of Test and Reliability at Spectracom Inc. (White Bear Lake, MN).
Mr. Thiagarajan holds a Ph.D. in Electrical Engineering from Colorado State University. He has worked in the field of lasers and laser systems for over 30 years, with a specific focus on high-energy lasers for the last 15 years. He has authored over 50 technical journal articles and conference presentations on high-power diode lasers and holds numerous patents in this field. Prabhu is a member of the Institute of Electrical and Electronics Engineers and the Optical Society of America.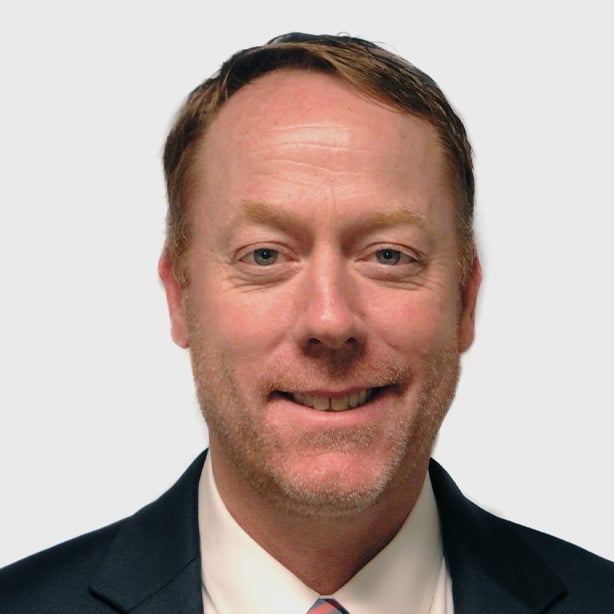 Vice President, Operations Sensor Solutions
Clif (Jay) Sawyer
After a 23-year career in the US Army, Clif (Jay) Sawyer joined Leonardo Electronics US Inc. as Vice President, responsible for the Sensor Solutions Line of Business. Clif brings extensive expertise in program management and resource management to the team. He has held multiple positions leading large and small multi-million-dollar programs.

Having served in the Pentagon as a budget and execution lead for Army acquisition programs, he supported numerous funding decisions across multiple portfolios. He also served as the program manager for the MC-1C Gray Eagle — the Army's largest Unmanned Aerial System — and worked with Boeing via a corporate fellowship program.

Clif is responsible for Sensor Solutions, where he oversees production, repair, and product development activities. The Huntsville-based operation focuses on producing and testing Leonardo products and repairing and supporting those products for US and allied defense programs. Clif works with a cross-functional team that includes engineering, manufacturing, supply chain, contracts, and finance to ensure Leonardo Electronics maintains the ability to rapidly scale per customer program requirements.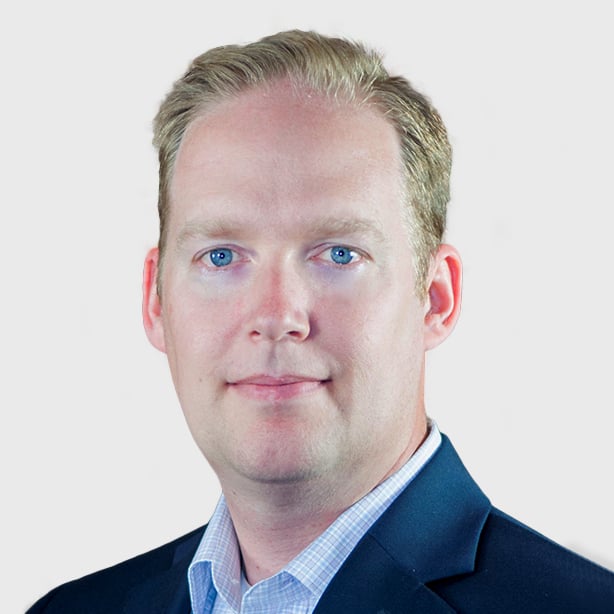 Vice President, Business Development
Matt White
Matt White serves as Vice President of Business Development at Leonardo Electronics US Inc. In this role, he is responsible for leading business development for the organization across all product areas, including Radar, Electronic Warfare, Targeting Systems, Avionics, and Laser Solutions.

Matt joined Leonardo in March 2022 after serving with Thales Defense & Security, Inc., where he was responsible for leading the business development of Intelligence, Surveillance, and Reconnaissance solutions. This included identifying strategic opportunities and relationships for company expansion in the US defense market and leading the company's initiatives to extend the scope and reach within the US markets for products and systems of the Thales organization in Europe.

Prior to Thales, Matt supported the Office of the Secretary of Defense (OSD), where he led rapid technology development initiatives to identify and field game-changing solutions which transitioned to programs of record. Earlier in his career, he held a range of engineering assignments supporting the U.S. nuclear weapons stockpile for the Department of Energy.

Matt holds a Bachelor of Science in Engineering from Baylor University and a Master of Business Administration degree from Texas A&M enterprise.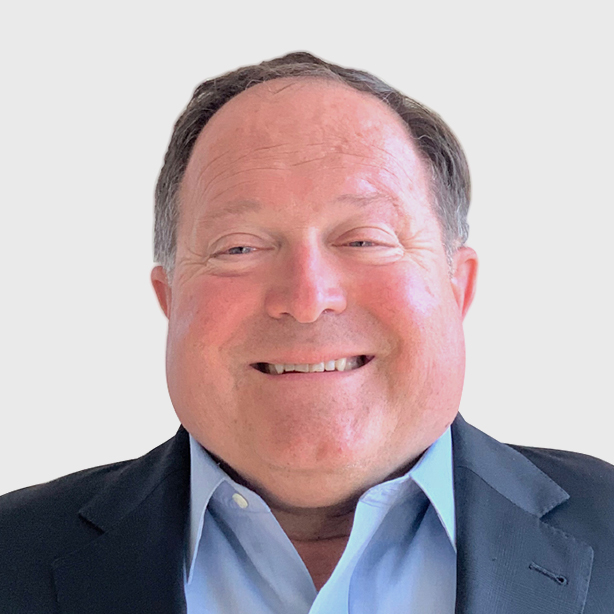 Vice President, Compliance and Security
Ken Rozelsky
Ken Rozelsky serves as Vice President for Corporate Compliance and Security for Leonardo Electronics US Inc. In his role, Ken oversees all aspects of import/export licensing, security, ethics, and compliance programs.
Having retired as a Colonel from the United States Air Force, Ken brings a wealth of experience with over 25 years of leadership in the military. Ken's career began as a Weapons Systems Officer, flying the F-4, F-15E, and F-16 in multiple locations worldwide. Ken also served as an Air Liaison Officer commanding the 682nd Air Support Operations Squadron in combat in Afghanistan. His staff jobs focused on the acquisition and requirements of weapons, aircraft, and communications equipment. Ken is a recipient of the Defense Superior Service Medal and two Bronze Stars. Most recently, Ken was the Air Force International Program Director in the Defense Security Cooperation Agency.
Ken holds a Bachelor of Science in Management from the United States Air Force Academy and a Master of Science in National Strategic Resourcing with an emphasis on Supply Chain Management from the Industrial College of the Armed Forces. He also has a Master of Science in Human Resource Management, Development, and Training from Chapman University.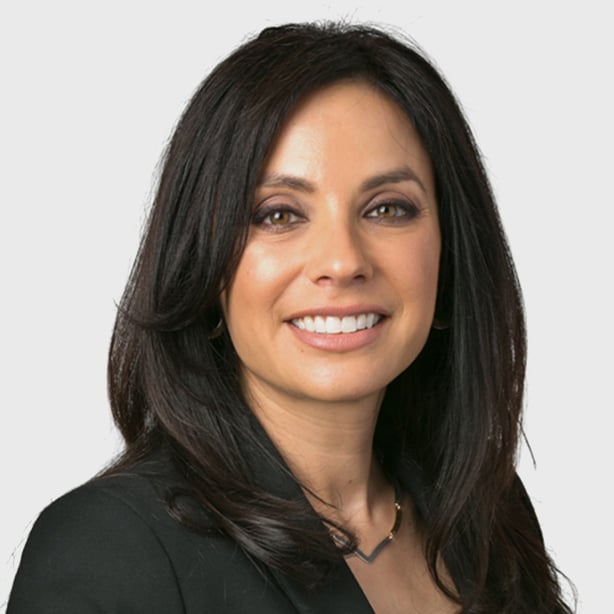 Vice President, Human Resources
Gladys Walker
Gladys Walker joined Leonardo Electronics US Inc. in 2006. Having worked mostly in manufacturing environments and the hospitality industry, she has experience providing support and advice to operational managers and executive staff, recruitment and employment, training and development, labor relations, benefits administration, and the development of organizational culture.

Gladys holds a BS in Business Administration from the University of Arizona and an MA in Organizational Management with an emphasis on Strategic Management from the University of Phoenix. Gladys is a certified Senior Professional in Human Resources (SPHR) through the Human Resources Institute and holds an Executive Women in Leadership Certificate through Cornell University. She has volunteered in the local SHRM chapter since 2014 and currently serves as President for SHRM-GT.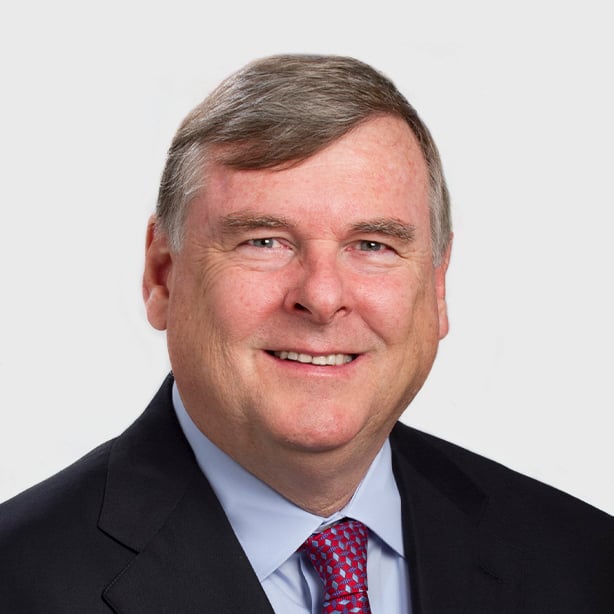 Senior Director of Contracts & Compliance
Bill Keating
Bill Keating serves as Senior Director of Contracts and Business Compliance at Leonardo Electronics U.S. Inc. He has overall responsibility for overseeing the company's contracts, and with monitoring compliance requirements associated with accounting, pricing, and other management systems. Mr. Keating has worked with contracts and compliance issues for over 30 years; he joined the company in 2021.
Bill previously held senior positions at "Big Four" accounting firms, where he provided accounting and contract solutions to aerospace and defense companies. He was the Managing Partner of KPMG's Government Contractor Advisory Services practice and Managing Director at PricewaterhouseCoopers, where he focused on global aerospace and defense clients.
Bill earned both Bachelor of Arts and Master of Business Administration degrees from Lehigh University. He is a Certified Public Accountant in Virginia and has been a member of the Board of Advisors of the National Contract Management Association. Mr. Keating is a lifetime National Defense Industry Association associate and a regular participant in the American Bar Association, Section of Public Contract Law.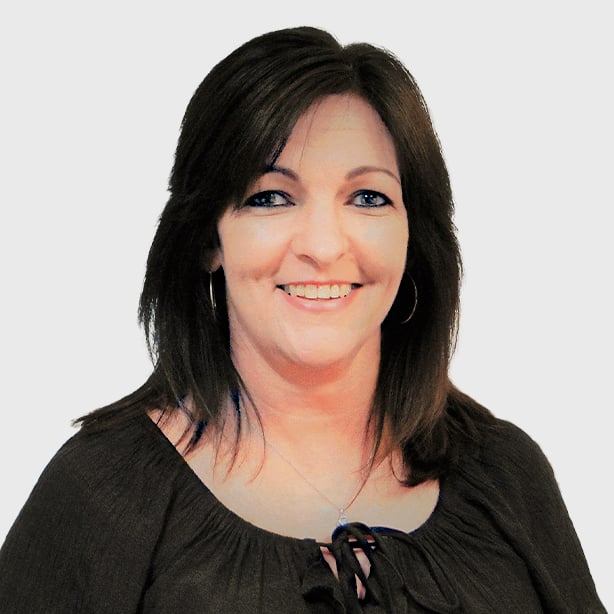 Director, Quality Assurance
Tina Mooney
Tina Mooney serves as Director of Quality Assurance, responsible for all Leonardo Electronics US Inc. sites since May 2021. In this role, she manages the Laser Solutions and Sensor Solutions Quality teams and ensures compliance with Quality standards: AS9100, AS9110, ISO14001, ISO13485, and IATF16949. Tina joined Leonardo Electronics US Inc. in March 2012 as the Quality Assurance Manager of the Huntsville, AL facility with over sixteen years of experience in the Aerospace/Defense Industry.
Before joining Leonardo, Tina served sixteen years at PPG Industries in Quality Assurance, interfacing with customers, FAA, DCMA, and other regulatory audits.
Tina graduated from Athens State University with a Bachelor of Science in Management with a minor in Contract Management. Tina has completed AS9100 Rev C Lead Auditor Training and Six Sigma Black Belt Training.