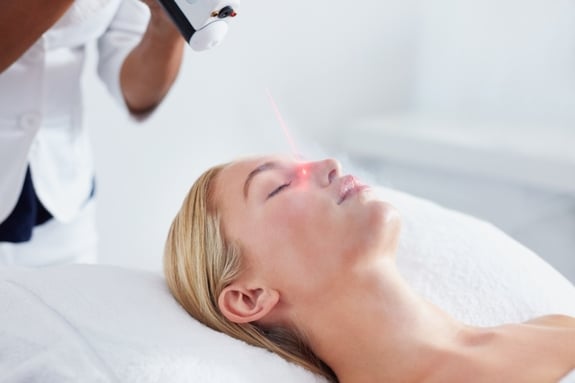 Medical
Work with our engineering team to improve the performance of your medical device and the experience of both the patient and the practitioner by using our lightweight medical lasers. Leonardo's Laser Solutions facility in Tucson, Arizona is a reliable supply chain partner for laser diodes with flexible packaging to meet your system demands.
Our laser components and subsystems allow us to be the leading supplier for aesthetic laser treatments.
­­­­­­Aesthetic
The Fitzpatrick scale's range of skin tones demands a variety of wavelengths to minimize discomfort and maximize results. Leonardo can provide a large variety of wavelengths of high-power laser diodes. The package design provides for maximum power with minimal size. Laser diode design in laser hair removal can have a significant impact on your system's weight, ease of use, treatment time, and comfort.
Surgical
Leonardo innovates alongside researchers and engineers to co-develop laser diode-based medical laser systems. Our engineering team can be a key partner in improving the performance of your surgical laser as well as increasing its reliability for a safe and successful procedure outcome for the patient and the practitioner.
Recent News & Updates:
Featured Product Families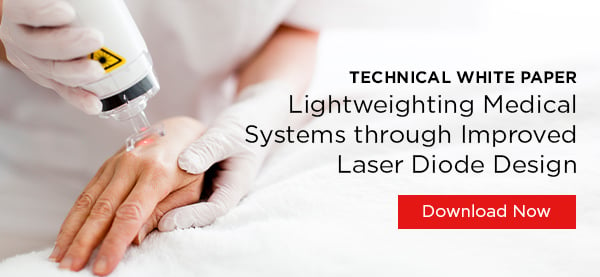 Laser diode design can have a significant impact on system weight requirements, which affect ease of use, cost, treatment time and comfort for aesthetic and medical lasers. Our white paper, Lightweighting Medical Systems Through Improved Laser Diode Design, considers three factors when selecting a diode.
Subscribe to Our Blog
Get the latest news and announcements from Leonardo Electronics US right to your inbox.