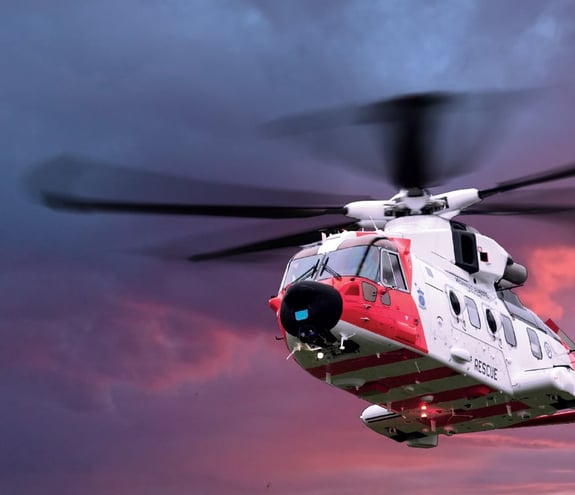 Avionic Systems
Communication and identification systems for airborne platforms
Leonardo Electronics US Inc. is a world leader in communication, navigation, identification, and surveillance (CNIS) avionics systems. We specialize in High Frequency (HF), Very High Frequency, and Ultra High Frequency (V/UHF) radio systems for commercial and military applications as well as Identification Friend or Foe (IFF) transponders for military use.
Avionics transponders are vital in ensuring clear communication and safety for those in the air and on the ground. The HF, V/UHF, and IFF systems from Leonardo play an important role in communicating with air traffic control, avoiding air traffic collisions, and identifying nearby aircraft.
Identification & Data Links (IFF & DL)
The M428 compact transponder is part of the family of MkXIIA (MkXII + Mode 5) transponders. The M428 achieves military identification through Mode 4 and Mode 5, supported by a removable encryption unit.
Communications
The SRT-700 is developed to provide aircraft with plain/secure voice/data communications facilities over an extended frequency range through an external encryption unit.
The RT-200/400 family of advanced HF/SSB transceivers have been designed specifically for fixed-wing and rotary-wing avionic platforms and provide voice/data communications over the 2-30 MHz frequency range.
The SRT-800 family of airborne software-defined radios provide air-to-air and air-to-ground secure and cyber-resilient connectivity to military and commercial aircraft.
Subscribe to Our Blog
Get the latest news and announcements from Leonardo Electronics US right to your inbox.