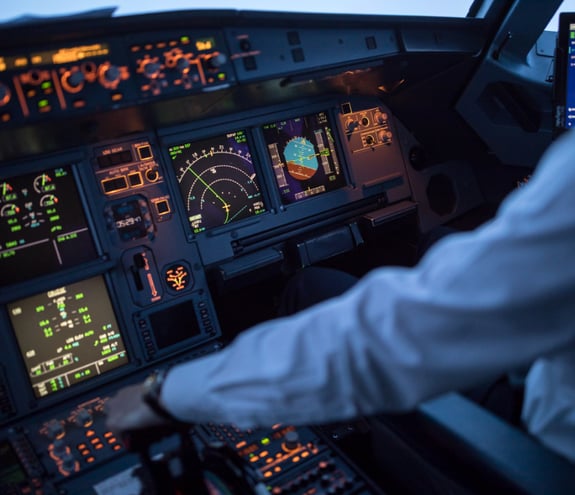 Avionics
Leonardo Electronics US provides the systems that improve the reliability and safety of airborne platforms. From communication to identification systems on aircraft, we work with aerospace market leaders on nearly every major fixed-wing and rotary platform.
We are a proven supplier to over 100 avionics programs.
Communications
We are the worldwide leader in communication, navigation, identification, and surveillance (CNIS) avionics systems. This includes Very High Frequency and Ultra High Frequency (V/UHF) radio systems for both commercial and military applications. Our Identification Friend or Foe (IFF) transponders are in use in military applications, including T-6 Texan trainer, CV-22 Osprey, and E-2D Hawkeye.
Electronics
Leonardo Electronics US offers an extensive line of electronic controls and lighting systems. Our electronic systems, for use in both fixed-wing and rotary aircraft, offer superior operational performance. Used in several military applications, our electronics guarantee increased situational awareness and reliability.
System Processors
Leonardo Electronics US offers an extensive line of full-mission avionic computers for rotary and fixed-wing aircraft, they include:
Aircraft Monitoring Management Computer - Light
Aircraft & Mission Management Computer
Sensor Interface Unit


Subscribe to Our Blog
Get the latest news and announcements from Leonardo Electronics US right to your inbox.