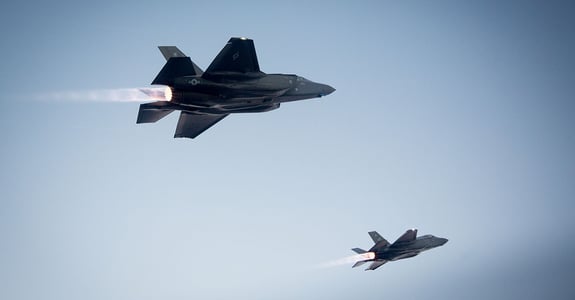 Advanced Targeting
Our precise diode pump sources for solid-state lasers allow for stable performance and high accuracy laser designation and range finding capabilities.
Leonardo Electronics US Inc. has the capability to offer military-rugged options of our laser diodes as well as engineer-to-engineer access, flexible design, and advanced beam control to help develop your defense program.
Laser Designators and Range Finders
We are the world leader in advanced targeting systems. Our laser designators and range finder solutions are designed to work fast and deliver precision targeting. In fact, Leonardo Electronics US is the world's #1 manufacturer of laser diodes for laser designation and range finding applications.
Our sources are specifically engineered for pumping Nd:YAG, Er:Glass, and other solid-state mediums for targeting applications. Our innovations include 100% hard soldered assemblies, multi-wavelengths for a thermal operation, and advanced materials for millisecond, long-pulse operation. These technologies are essential for the reliability, performance, and lifetime needed for MIL applications.
Pointers & Illuminators and Laser Markers
Leonardo Electronics US also supports a variety of other platforms, including pointers & illuminators and laser markers. Our team of experts can help you decide on the right pump source for your mission requirements.
Featured Product Families
Subscribe to Our Blog
Get the latest news and announcements from Leonardo Electronics US right to your inbox.