As we continue to expand our capabilities, we welcome new members to our team in both the automotive lidar and defense divisions.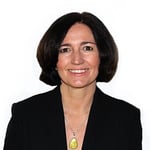 Linda West, Automotive Business Development, will focus on developing relationships in the automotive lidar market, where Lasertel currently manufactures direct diode lidar sources, conductivity cooled laser diodes, and VCSEL arrays. Linda has over 20 years of experience in the optics and laser business and a background in Laser Physics. Linda's technical experience will help customers determine the optimal laser source solution for their automotive sensing systems.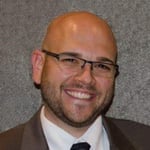 Jason Fluckey, Account Manager – Defense, will help Lasertel's defense customers investigate creative ways to enable new technology to further the United States' and its allies' competitive advantage in the field. Jason has 13 years of experience in the Laser industry and has extensive experience with diode pumped solid state (DPSS) laser product portfolios. Jason's work with Lasertel will serve the needs of advanced targeting, illumination, and directed energy applications.
What drew to you to Lasertel and our work?
Linda: I have known Lasertel's team and their capabilities for over 15 years. They are a highly qualified, professional group, and most of all, they are customer-focused and can manufacture sophisticated laser systems that withstand severe conditions. When I heard they were expanding into laser sources for automotive sensing, I knew this would be a great fit.
Jason: Prior to joining Lasertel, I worked for Northrop Grumman and was responsible for their diode pumped solid state (DPSS) laser product portfolio. Much of the work I was doing focused on commercial applications. Joining Lasertel offered me the opportunity to leverage my previously learned skills and experiences and apply them to new markets, like defense laser systems.
You're both working in high growth, competitive spaces. Where do you think Lasertel adds significant value for customers?
Linda: Lasertel brings value with their strong background in manufacturing, chip design, packaging, electronics, optics and thermal management. Solid control around packaging allows for components that are reliable in many conditions. Lasertel has proved their lasers survive in extremely tough defense applications. Likewise, it is essential that the laser sources used in lidar and other automotive sensing systems be very robust.
Jason: The defense industry is perpetually SWaP-C sensitive. Discussions are heavily geared toward our custom solutions that allow us to cater to the needs of a defense system. Customers are looking for smaller, lighter, and higher performing solutions. We are constantly pushing this limit and innovating. For example, a key effort for me going forward will be developing products that operate with high performance over a wider temperature range.
What are you looking forward to as a member of the Lasertel team?
Linda: I'm excited to help the team grow business in this area. Automotive lidar and in-cabin sensing are evolving and there is no clear winner yet. We need to work closely with our customers to understand all of the designs out there and ensure we offer the right laser solution in regards to cost, performance, and reliability.
Jason: I am anxious to work closely with my customer-focused team members and key defense contractors as a technical liaison to develop the next generation of laser-based markers, target designators and illuminators.
Have a question about our work in the automotive lidar or defense industries? Learn more about how our team can help!