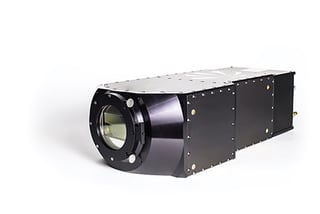 Tucson, Ariz. ― Leonardo Electronics US, formally Lasertel, is pleased to announce the successful delivery and installation of the first model in a new line of LightForm™ direct diode laser systems specifically engineered for material processing applications.
LightForm is a line of products that provide a customized laser platform with power scalability up to 50 kW. LightForm systems bypass the traditional fiber coupling approach by using proprietary technology to shape the beam using internal micro-optics that allow for complete control of the beam shape and beam conditioning.
This first model offers 8 kW of average output power at 9xx nm and will be used in an industrial cladding system in China. This specific system has the unique capability of offering four selectable beam shapes that the user can select on-the-fly based on the part to be processed. With a total system lifetime of over 20,000 operating hours, this rugged industrial laser comes complete with a protective window, full system controls and monitoring with a wall plug efficiency of 50% at 8kW.
The lasers solution team will be featuring the LightForm™ laser at SPIE's Photonics West exhibition in San Francesco, CA February 16-18th, 2016.
About Leonardo Electronics US– Leonardo Electronics US is a vertically-integrated manufacturer of high-power semiconductor laser and micro-optics components. Servicing the defense, medical and industrial industries, we deliver a wide range of chips, bars, array packages and fiber-coupled devices are available with peak wavelengths from 770 nm to 1100 nm.
Media Contact
Robert Walker
Director of Sales & Marketing