Leonardo Electronics US facility in Huntsville, AL has long helped the US DoD strengthen its supply chain and support key programs. By locally servicing laser systems for critical platforms like the Apache, Leonardo can reduce out-of-service time by as much as six weeks. This bespoke, highly specialized skillset, allows the DoD and prime contractors to procure best-in-class technology, while meeting the unique requirements of the US DoD.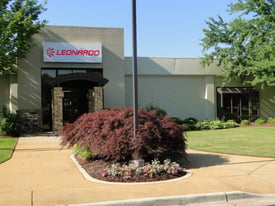 Engineering: a diverse team of optical, RF, opto-electrical, laser and software engineers to support build-to-print, customization, and repair
Assembly: increasing Leonardo's capacity for laser system manufacturing in the US, the cleanroom and assembly technicians in Huntsville allow Leonardo to meet volume and timeline demands for key programs
Procurement: By co-locating procurement with engineering, Leonardo Electronics is able to reduce time and costs for its customer, and can readily support the shift to a more self-reliant US supply chain
Brian Foy, Repair and Production Program Manager, leads a team of engineers in Huntsville that supports programs like the F35 LRO targeting pod and laser range receiver. Like many of Leonardo Electronics' programs, the laser range receiver, a cell phone-sized box with telescope, detector and receiver, requires component selection and procurement, build to print and precise alignment.
"I'm proud of this team—their commitment to end outcomes for key programs is evident. We just spent nearly 8 months in negotiations to drive out costs for our customer, and in another program that faced vendor issues and delays, the team worked so hard to compensate that we were able to make up the time and meet the scheduled delivery date."
The Huntsville facility supports a number of IR camera, targeting, electronic warfare and sensor systems on airborne platforms like the Apache and F35. As the US military strategy and US Military Forces FY2020 budget emphasizes modernization through upgrades to existing systems while investing in R&D for future systems, this US facility can help to strengthen supply chains with its ability to support repair and upgrades to existing laser systems for airborne platforms.
The integration of the Huntsville facility into Leonardo Electronics US has also increased capacity for laser system assemblies and opto-electrical components for our other divisions, such as our laser diodes.
Learn more about other Leonardo Electronics US capabilities and contact us for more information.
Searching for the perfect partner for your next project?
Read: 5 Considerations for Choosing a Laser Systems Partner