LOAM V2
New Laser Obstacle Avoidance and Monitoring System
LOAM-V2 is the Leonardo new generation Obstacle Warning System, it belongs to the product family of active obstacle warning systems, as the previous generation Laser Obstacle Avoidance and Monitoring (LOAM™).
Its design took advantage of the know-how and experience gained with the operational feedback of the LOAM™ operating on NH90, EH-101, and CH-47 helicopters.
Particularly compact in size at only 13 kg, the LOAM-V2 provides a lighter and reduced form factor (50% less volume, 30% less weight) to allow for the installation on smaller helicopters while featuring a number of brand new capabilities.
During flights at low altitudes, obstacles even of small dimensions, such as wires, are a real threat to the safety of flight, so LOAM-V2 supports operations under good and degraded visual environmental (GVE and DVE) conditions along the flight path by providing obstacle warning to enhance the situational awareness. LOAM-V2 can be seamlessly integrated with active and passive sensors such as radar, video cameras, fixed or steerable, visual or infra-red, as well as with systems based on obstacle static databases such as HTAWS and GPWS and digital maps DTED, DSM, DVOF.
News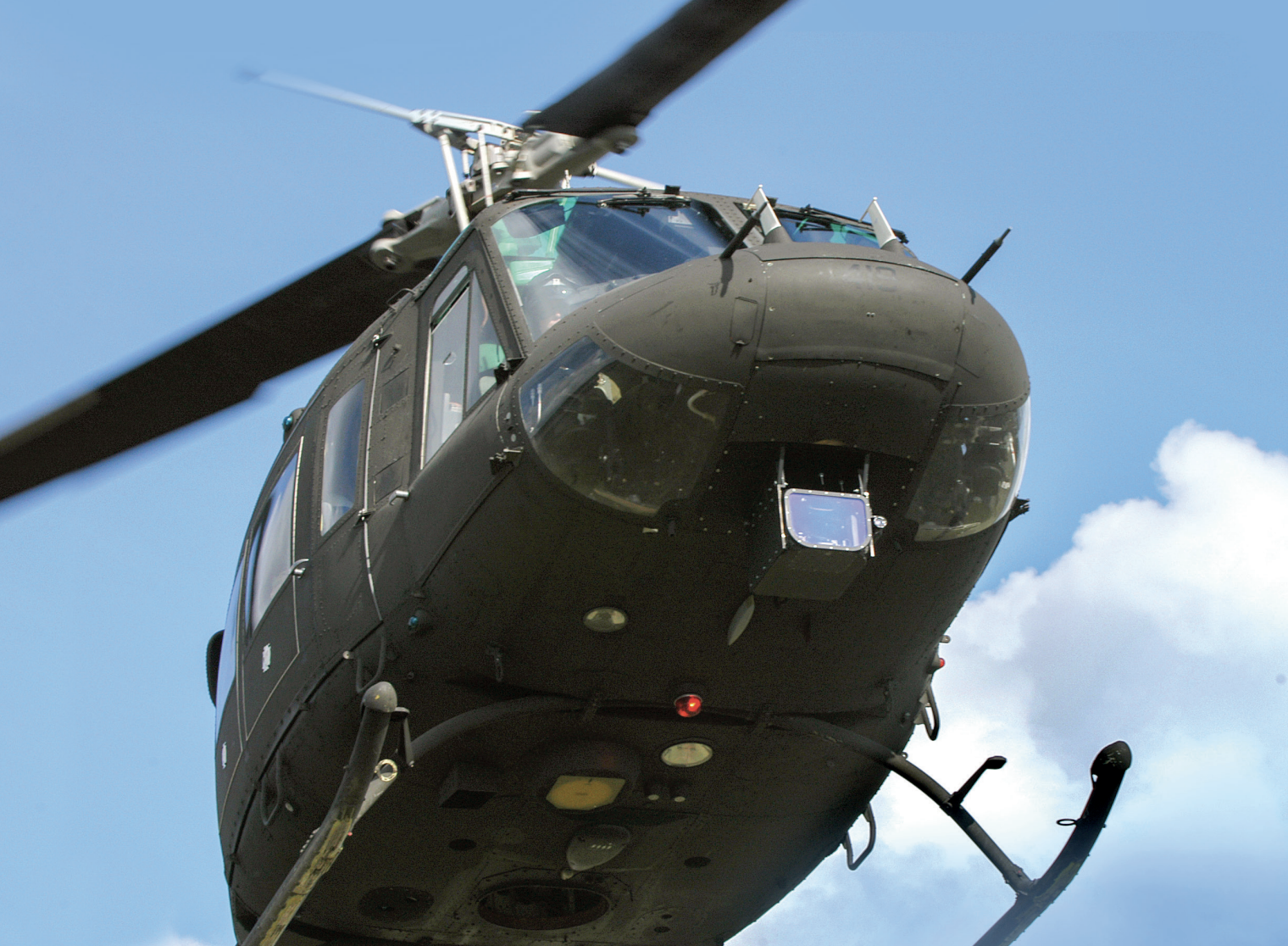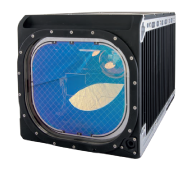 Key Features
Technical Specifications
Smaller SWaP
Eye-safe IEC Class 1 laser system
Wider Field of Regard to provide look-into-turn
and anticipated warning generation
Capable to provide detailed features – terrain and obstacles – recognition (3D Points Cloud) enabling advanced processing
Flight condition optimized behavior

Cruise mode is meant to protect the flight trajectory with warning generation against obstacles or safety line but both data available at the same time for display
Hover Mode is meant to protect the entire helicopter against unintended strikes with terrain features or obstacles
Digital output, after each scan, of:

the entire list of the detected obstacles (3D geo-referenced coordinates)
safety line points
warning details
sector(s) of concern in Hover mode
3D Points Cloud

Aural Warnings

Analog (3 levels)
Digital trigger
General
Dimensions 220 x 250 x 290 mm
Weight 13.3 Kg
Power 120 W @ +28 VDC
Eye Safety Class 1 i.a.w IEC 60825-1:2014
Performance
Scanning Pattern Palmer Scan
Scanning Rate 2 Hz
Field of View 40° x 30°
Field of Regard 70° x 60°
Detection Range 450 m (5 mm wire @90⁰, 1,000 m visibility)
Features
Operative Modes Cruise, Hover
Warning Generation
Cruise, against obstacles or safety line
Hover against terrain and obstacles
Design Assurance
Software i.a.w RTCA DO-178C DAL C
Complex Hardware i.a.w RTCA DO 254 DAL C
ENV, EMI/EMC qualification i.a.w RTCA DO-160G
Anti-Icing protection
Interfaces
Control RS-422 (preferred) or ARINC 429, Ethernet
Navigation and Attitude data from H/C ARINC 429 (preferred) or RS-422
Output Data Ethernet (preferred) or ARINC 429
Input / Output Discretes including Weight on Wheels and Digital Audio Trigger
Analog Audio Output
Optional Video I/O
Applicable Standards
IEC 60825-1:2014
RTCA DO-160G
RTCA DO-178C
RTCA DO-254