Our Featured Vets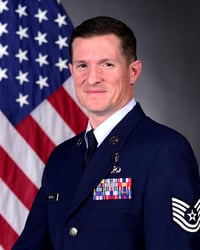 Vincent Sievert
Environmental, Health & Safety Specialist
Vincent Sievert is responsible for ensuring compliance with all government and state safety regulations and industry standards within the facility. His main focus is on the health and safety of all Leonardo employees through daily evaluations and inspections of the workplace. He is also responsible for emergency response and all hazmat related incidents.

While in the service, he maintained three different Air Force Specialty Codes, first as a crew chief on the KC-135R Stratotanker, as a Military Training Leader working with both the F35 training school and the Explosive Ordinance Disposal school, and as a Bioenvironmental Engineering Technician. As a Bio Tech he worked in industrial hygiene, environmental protection, radiation protection, and as an emergency responder.
In 2020, Vincent Sievert retired from the Air Force after 21 years of service. He currently resides in Tucson Arizona with his wife and two sons.
---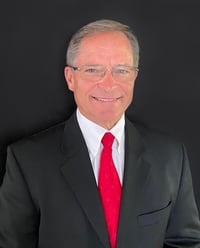 William M. "Mac" Wilkinson
Director of Business Development for Special Operations and Army Aviation
As a former US Army Aviator, retired Colonel Mac Wilkinson has served in Air Cavalry, Air Assault, Special Operations, Mechanized Infantry and Armor Divisions. He is qualified as a both a US Army Scout Pilot as well as a Blackhawk Pilot with which he commanded aviation units from Platoon to a Battalion.
Upon Col. (Ret) Wilkinson's retirement as the Director of Future Concepts at USSOCOM, he joined Radiance Technologies Inc. where he served for over seven years helping to test, develop and transition the Radiance Gunshot Detection system into the US Apache Helicopter known as the GFAS or Gun Fire Acquisition System.
In March 2010, Col. (Ret) Wilkinson joined the management team at SELEX Galileo where he has served as a business developer for specialized SOF Training, SOF Specific Sensor Applications, and Airborne Electro-Optical devices. Mac currently as the Director of Business Development for EW applications for Army Aviation and US Special Operations.