On-time Deliveries Rectified Production Line Slowdowns and Exceeded Customer Demands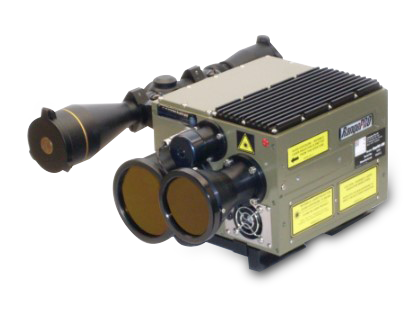 Application
Laser Range Finders
Leonardo Advantage
Responsiveness, willing to work on specifications, quality of product
Overview
When Laserdyne Technologies, a 30-year-old company specializing in lasers, laser rangefinders, electro-optics and microelectronics, began facing supply chain and reliability concerns in componentry for their laser range finders, they approached Leonardo Electronics US.
The previous solution was not an ideal fit for their technology and required additional time to make adjustments that impacted time to delivery, cost of production, and size of the system. Added reliability issues began to cause significant production line slowdowns making it difficult to successfully meet customer demands.
"This product is such a great fit. We can drop it in, and it just works. Working with Leonardo has strengthened our supply chain. A stronger supplier chain has allowed us to stay moving and stay strong through the pandemic."
Approach
To meet customer production requirements and increase the efficiency and reliability of their product line, Laserdyne worked with Leonardo Electronics US to identify a new solution to their component challenge.
"When we received the first delivery in, it was immediately clear the product was superior." – Pasquale Falla, Laserdyne
Pasquale Falla of Laserdyne and Jason Fluckey of Leonardo began conversations to identify the best fit product and specifications for the laser range finder application. The project initially began with very wide specs that, through constant and open communication, were refined to develop an ideal fit solution. Throughout this process, Leonardo's team kept Laserdyne informed through phone calls and by email and immediately addressed any issues or concerns.
When performance concerns were raised, Leonardo quickly engaged to address this issue by refining the specifications to meet our needs. The ability to begin with a high-quality product and avoid delays while adjusting specifications, allowed the team to quickly implement this solution.
Additionally, size and weight, which had become a concern with the previous partner each time there was a change, was not an issue. Leonardo's components met the exact needs, an essential consideration for rangefinder technology.
Results
The final component matched Laserdyne's rangefinder requirements, allowing for quicker assembly and no production line adjustments. Deliveries have been exceptional since implementing this change. Laserdyne has not only been able to better serve customers with the speed in production time, but they have also increased output 3x by standing up new production lines. The efficiency and reliability of Leonardo's product solved the major challenges the team faced.