NERIO-VLR
Very Long Range Surveillance and Target Acquisition System
NERIO-VLR is a modular Electro-Optical (EO) Surveillance, Target Acquisition (STA), and Reconnaissance system designed to satisfy a broad range of current and emerging customer requirements.
These include:
Mobile STA and Reconnaissance
Border security and Critical National Infrastructure protection
Coastal surveillance
Air Defense and Counter-UAS
The NERIO-VLR boasts a two axis Pan and Tilt head with a high reliability slip ring to provide a continuous 360° by ± 60° Field of Regard. It can optionally operate in a multi-point tracking mode utilizing a closed loop low latency embedded video auto-tracker. NERIO-VLR utilizes the SLX SuperHawk Thermal Imaging (TI) camera for provision of a 24 hr operational capability, with 21.5° to 1.5° zoom field-of-view.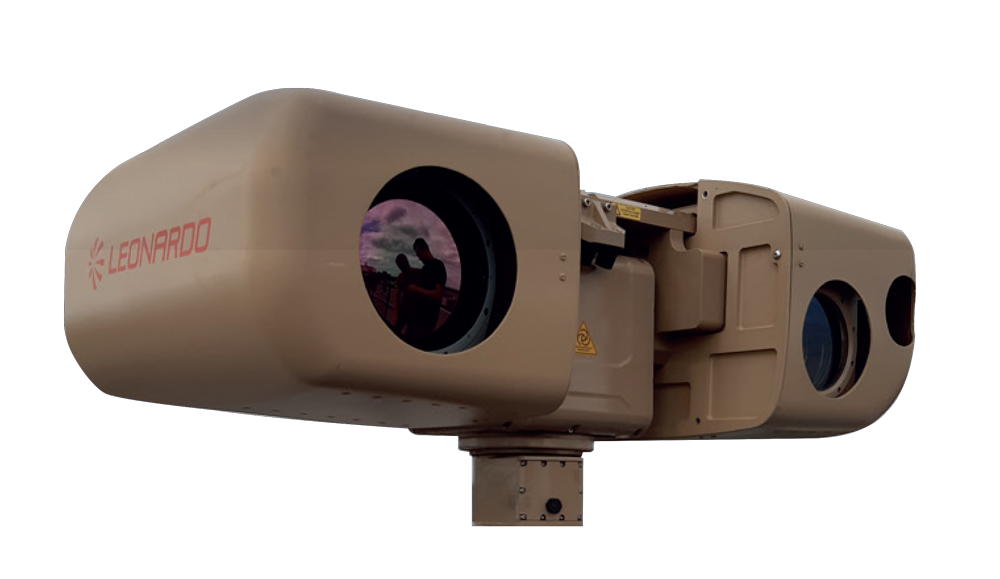 Key Features and Benefits
Technical Specifications
Gyro-stabilized EO payload
Enables operation on fixed installation and optimised performance in mast/tower mounted applications.
Field of Regard: Continuous 360° x ±60°
Provides a solution for ultra-long-range surveillance and target identification and geolocation.
SLX SuperHawk thermal imager
High definition performance coupled with a full range continuous 21.5° to 1.5° zoom lens enabling high performance, 24 hr operation.
Modular payload architecture
Enables the NERIO-VLR system level capability to be optimized for customer specific cost, capability, and performance needs and accommodate special-to-role payloads for specific operational applications.
Open-standards, IP based control interfaces
Enables NERIO-VLR to be easily interfaced with customer specific security or mission system solutions, including the network enabled operation.
Rugged design
Enables NERIO-VLR to be utilized against a broad range of operational requirements across a global environment, including static or mobile and land or coastal environments.
High availability
40,000 hour long life cooling engine of the SLX Superhawk camera enables extended maintenance free operation with high reliability.
Optional capabilities
Video Autotracker
Control, display, and deployment solutions
Special-to-role EO sensor configurations for bespoke customer requirements
Lower SWaP-C SLX SuperHawk camera variant
Gyro Stabilized Head
Field of regard: Continuous 360° x ±60°
Angular speed: 120°/s (max)
Pointing accuracy: 0.056° 1σ in both axis
Stabilization performance: 200 μrad (1σ)
Integrated GPS
SLX SuperHawk
Resolution: 1280 x 720 (720 p)
Operating waveband: 3 μm to 5 μm
Optical field of view: Continuous zoom: 21.5° to 1.5° (horizontal)
Autofocus: On demand
Video Autotracker
Channels: TI and Day Camera
Color Day TV Camera
Resolution: 1280 x 720
Optical field of view: Continuous zoom: 9.3° to 0.28° (horizontal)
Auto focus: On-demand and zoom triggered
Eyesafe LRF
Laser type: Er Glass
Laser safety: Class 1
Wavelength: 1540 nm
Range: 80 m to 20 km
Accuracy: ±5 m (1σ)
System and Environmental
Power supply: 18 V – 32 V DC
Operating temperature range: -32°C to +71°C