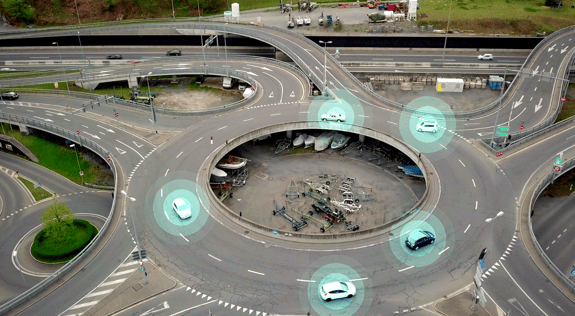 Illumination
Consider Leonardo Electronics US, the photon partner for achieving competitive advantage and creating higher performing, faster time to market systems. Leonardo's Tucson facility develops the latest laser diode technology to support defense illumination and automotive sensing applications.
Leonardo is advancing multiple platforms for design flexibility, which is key in the automotive and defense markets as customer demands, system requirements, and regulations take shape.
Automotive Lidar and Advanced Driver Assist Systems
Based on Leonardo's VCSEL or edge-emitting laser diodes, these lidar sources are the next generation of illumination sources to enable automotive Lidar for Autonomous Vehicles (AV) and Advanced Driver Assist Systems (ADAS).
Leonardo offers integrated control electronics, laser diode arrays, and beam shaping optics in a single module. Optimized for performance and cost, our VCSEL and edge-emitting laser products offer a range of configurable options, including variable power, wavelength, and application-defined beam shapes.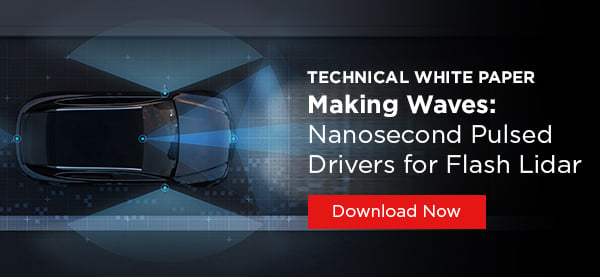 Our key laser source and electric driver technologies for unmanned vehicles, gesture recognition, and digital imaging will provide you with the right fit for your lidar system and evolving applications. Download the white paper, Making Waves: Nanosecond Pulsed Drivers for Flash Lidar.
Gated Imaging and 3D Sensing
The push toward fully autonomous vehicles creates increased demand for 3D sensing in automotive applications. Leonardo's VCSEL arrays and edge emitters provide a dependable solution for automotive manufacturers to increase safety and exceed consumer expectations.


Featured Product Families
Application Brochure
Transportation, industrial robotics, smart cities, light railing, mining, security smartphones, computers, wearables, smart homes, drones/UASs, etc., are other applications requiring a laser source for sensing and illumination.
Subscribe to Our Blog
Get the latest news and announcements from Leonardo Electronics US right to your inbox.